Finally! After two years the The Hague Central train station is now on Apple's maps.
Image link - posted 2014-09-16
I was thinking about v1.0 issues with the upcoming Watch (sorry, Apple Watch) myself. On the one hand it would be cool to have the very first instance of a new product category (from Apple). On the other hand, if you wat for the first or second refresh, you usually get something much better. Reading this Ars Technica article it's actually kind of scary how limited 1.0 versions of the iPod, MacBook Air, iPhone and iPad really were.
Food for thought.
Read the article - posted 2014-09-16
I was updating a presentation the other day, and I found something I wanted to share here. (Looks like old presentations are good blog fodder. Who knew.) The old presentation was the one I did at the 2013 ISOC New Year's event, where I put up some slides on Google's numbers of IPv6 users (from their vantage point) in various countries. That was less than two years ago, and a lot has changed.
The global number of IPv6-capable users was 1% then (January 2013), now (September 2014) it's 4%. Some countries that were ahead of the curve extended their lead, others didn't, and a new world leader emerged out of nowhere. Click the link to see the old slides followed by the current situation. (1.4 MB PDF.)
So the good news is that a lot can happen quickly when it comes to IPv6 deployment.
Read the article - posted 2014-09-15
▶ I've pretty much decided to skip the iPhone 6 and stick with my iPhone 5 for another year. One of the new features in the iPhone 5 two years ago was LTE or 4G. But sadly, even though I kept my eye open for it when roaming internationally, I've never seen "4G" in the status bar of my iPhone 5.
After the Netherlands implemented net neutrality in 2012, prices for mobile data went up a lot, but I'm grandfathered into a cheap unlimited plan from KPN that I'd have to give up to get LTE. Also, KPN uses LTE frequencies that the iPhone 5 doesn't support, so I'd have to switch carriers.
So what I did instead was get a prepaid SIM from Vodafone NL...
Full article / permalink
- posted 2014-09-14
Eye-opening TED talk (19 minutes) by Hans Rosling and Ola Rosling. We may think the world is on fire, but in reality things have never been better. Don't be a Swede and stop being ignorant about the world we live in.
Read the article - posted 2014-09-14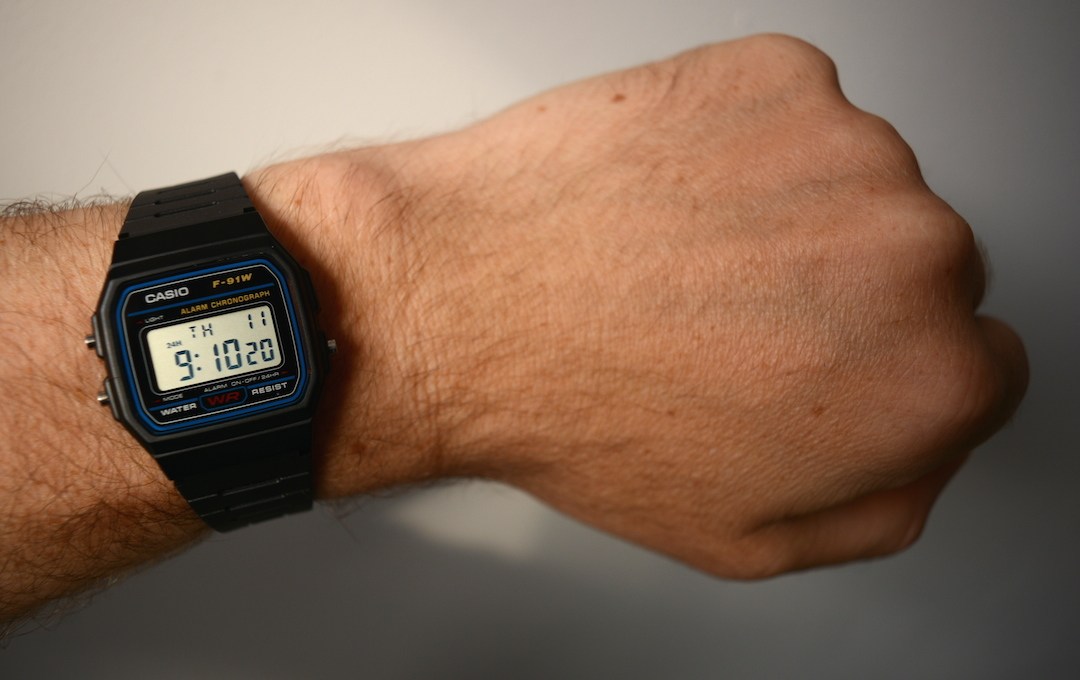 The Casio F-91W is a great watch. It's cheap (I paid 15 euros) and simple. It weighs 22 grams. The best thing? The battery life is seven years. Casio started making them in 1991, and they're still selling in good numbers, according to this somewhat incredulous story over at the BBC.
I do have to admit one of the reasons I got the F91W is to see if I could get used to wearing a watch again in anticipation of the Apple Watch.
Permalink
- posted 2014-09-11