Hi, I'm Iljitsch van Beijnum, writer, freelance network engineer and PhD student. I'm from The Hague. Some of the blog posts here are in Dutch, others are in English. See BGPexpert.com for just work-related posts.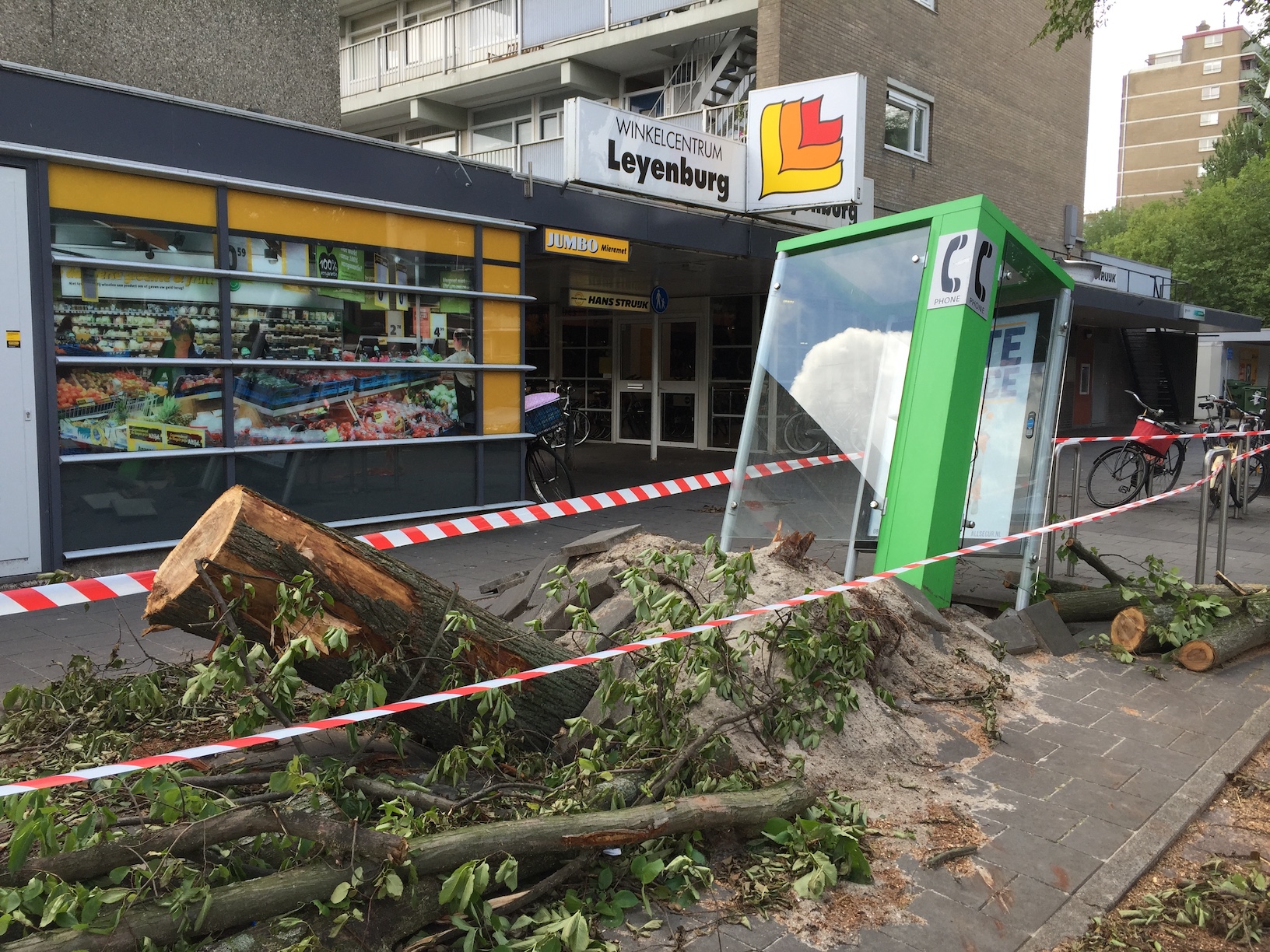 Pretty severe summer storm a few days ago!
Image link - posted 2015-07-29
Een jaar geleden heb ik inline skates gekocht, en sindsdien heb ik flink wat kilometers op acht wielen afgelegd, zowel op eigen houtje als in georganiseerde tochten. In een aantal steden wordt op vrijdagavond onder de titel Friday Night Skate gereden, en dan zijn er nog een paar plaatsen waar op andere avonden of overdag getoerd wordt. Hier een overzicht. (Dus sorry, de titel dekt de inhoud niet volledig!)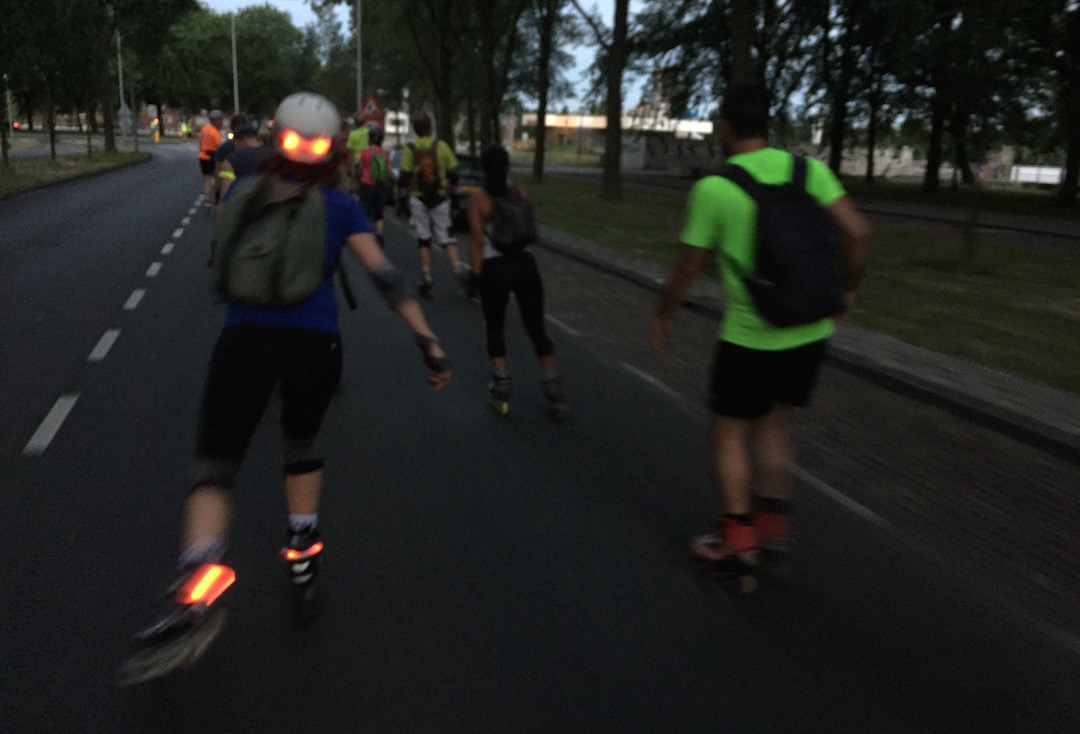 Lees het artikel - geplaatst 2015-07-25
De Utrecht Skate Parade ging deze vrijdag naar Kasteel De Haar buiten de stad. Goede reden om naar Utrecht te gaan en mee te rollen! De route was met ruim 27 kilometer iets langer dan normaal, en ik begrijp dat er 350 mensen meededen.
Deze keer durfde ik voor het eerst een camera mee te nemen, dus hier een aantal foto's.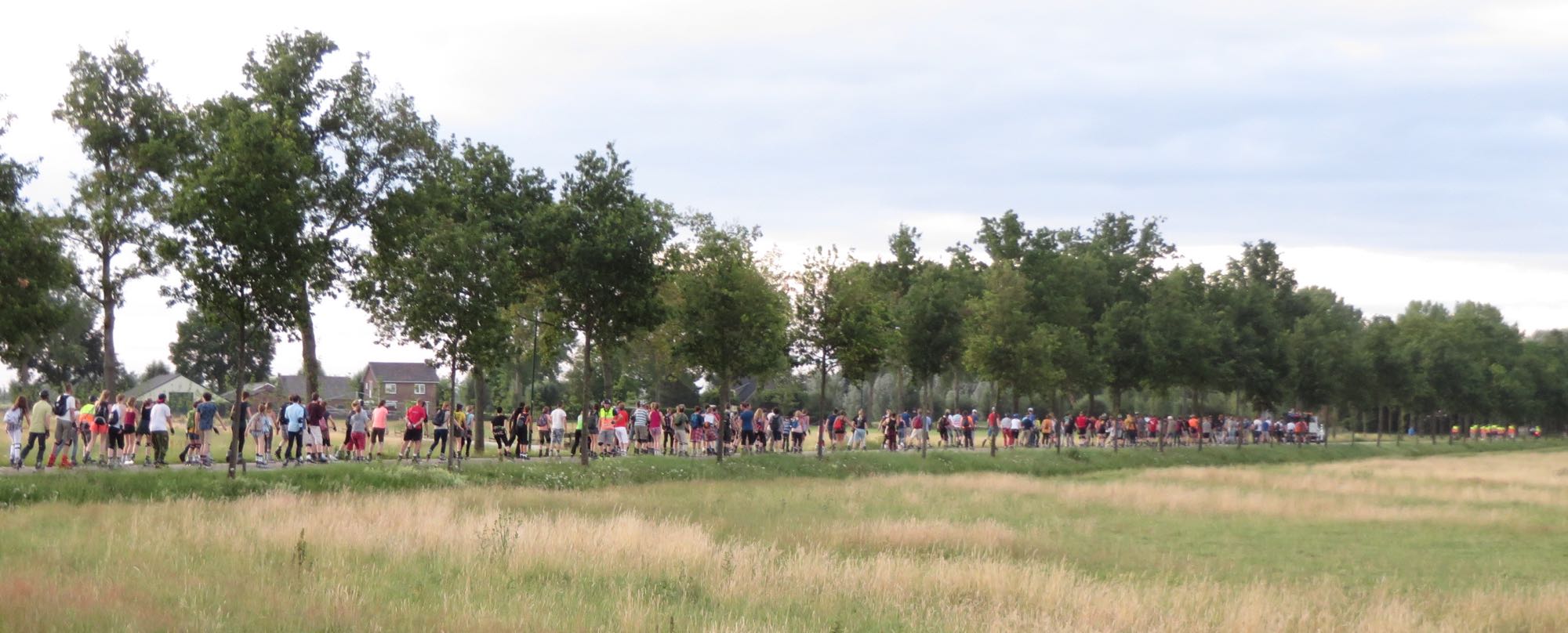 Lees het artikel - geplaatst 2015-07-18
▶ As we learned last month, Apple has included a DNS64/NAT64 implementation in the upcoming version 10.11 of the Mac operating system, for the purpose of testing whether iOS applications are "IPv6-clean". I installed the public beta of 10.11 last week, so I was able to see how this DNS64/NAT64 implementation works.
Full article / permalink
- posted 2015-07-13
Rond 1990, 1991 was ik vrijwilliger bij Lokatel, de lokale omroep in Den Haag. Lokatel had geloof ik iets van tweehonderd vrijwilligers en een handjevol betaalde krachten. Ik heb een enkele keer wat voor de radio en de televisie gedaan, maar ik was voornamelijk bezig met de kabelkrant.
In die tijd voor het World Wide Web hadden we wel teletekst, maar dat was nog niet zo ingeburgerd als het later zou worden. Bovendien zijn de grafische mogelijkheden van teletekst beperkt. Vandaar dat in die jaren het medium kabelkrant een zekere populariteit had. Een kabelkrant bestond uit een verzameling pagina's die één voor één in beeld kwamen op een (kabel-) televisiekanaal.
Ik vond nog een oude VHS-band terug met een stukje van de Lokatel Kabelkrant uit november of december 1989. Klik op het plaatje om naar de volgende pagina te gaan.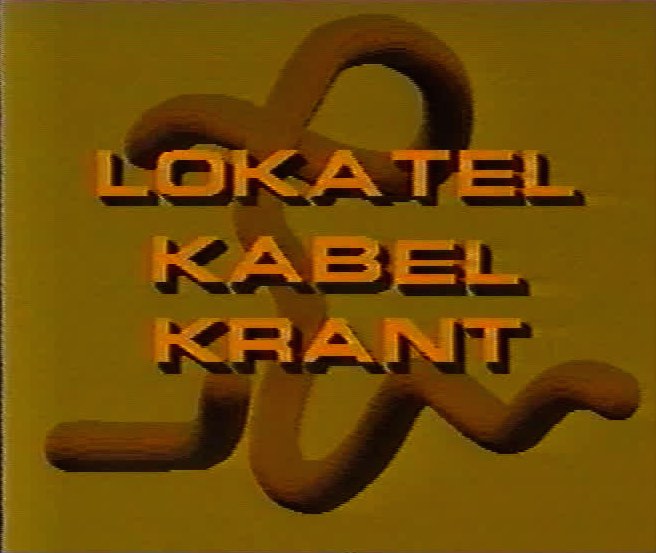 En ik ben reuze benieuwd welke Lokatelli's er straks allemaal naar de Lokatel-reünie in de bibliotheek/stadhuis gaan.
Permalink
- posted 2015-07-08
▶ This July 30th, at 23:59:60, a leap second was added to Coordinated Universal Time (UTC). Dyn Research posted the following graph on Twitter that shows there was significant BGP update instability for five minutes after the leap second occurred: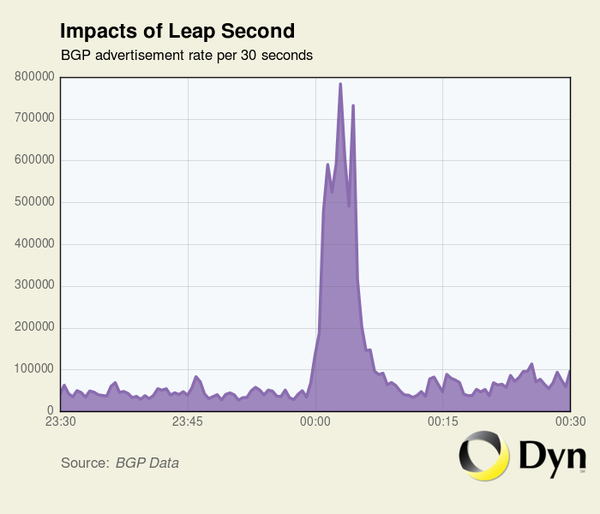 Full article / permalink
- posted 2015-07-06