Hi, I'm Iljitsch van Beijnum, writer, freelance network engineer and PhD student. I'm from The Hague. Some of the blog posts here are in Dutch, others are in English. See BGPexpert.com for just work-related posts.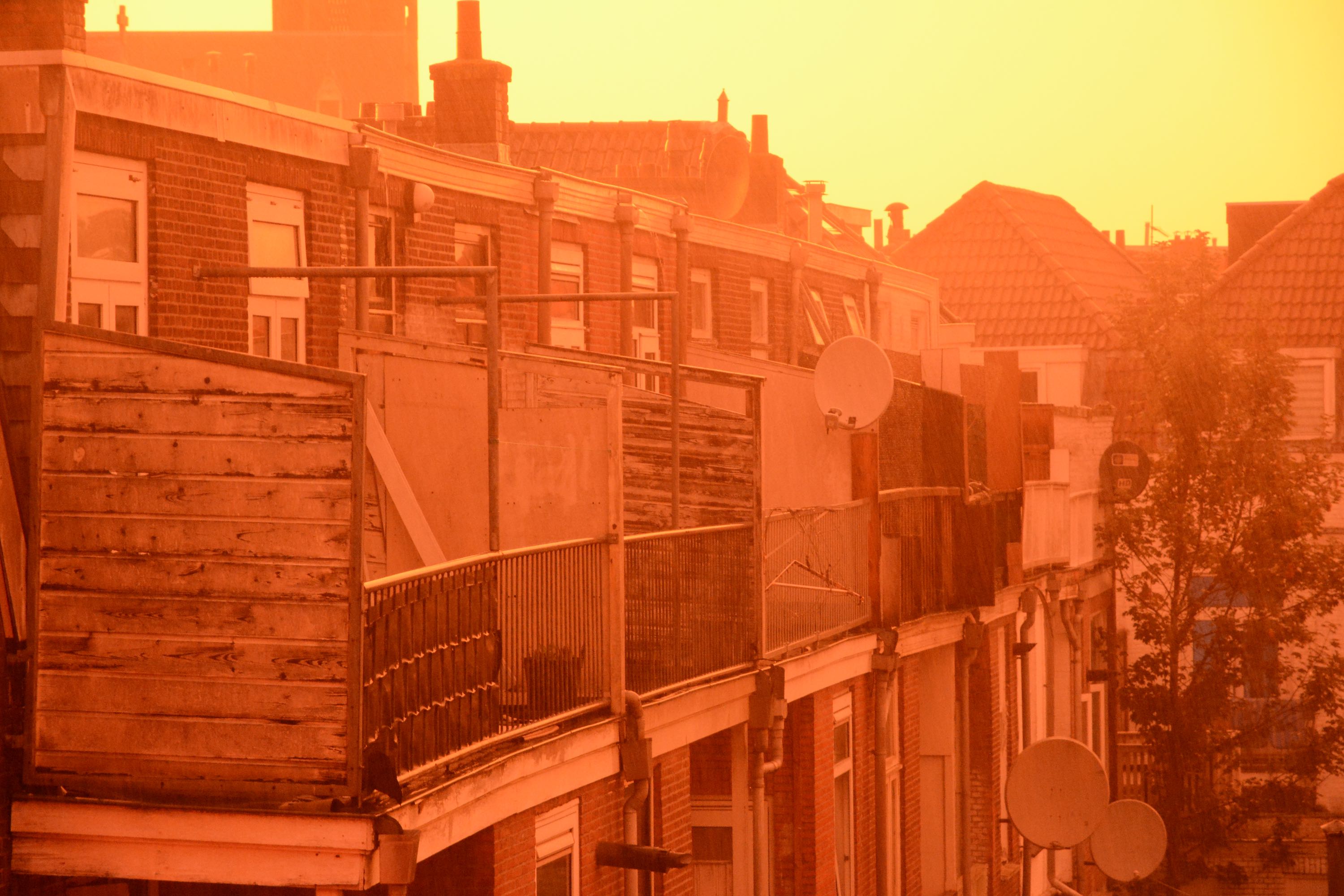 This photo I took from my window looks like it's either 80 years old or I applied a heavy filter. But no: heavy rain during sunset has turned the world orange. (I did set my white balance to cloudy to make sure the camera wouldn't compensate.)
Image link - posted 2015-08-26
▶ 20 years ago today, I got my first autonomous system (AS) number, marking my entry in the BGP business. (5399, if you're wondering.)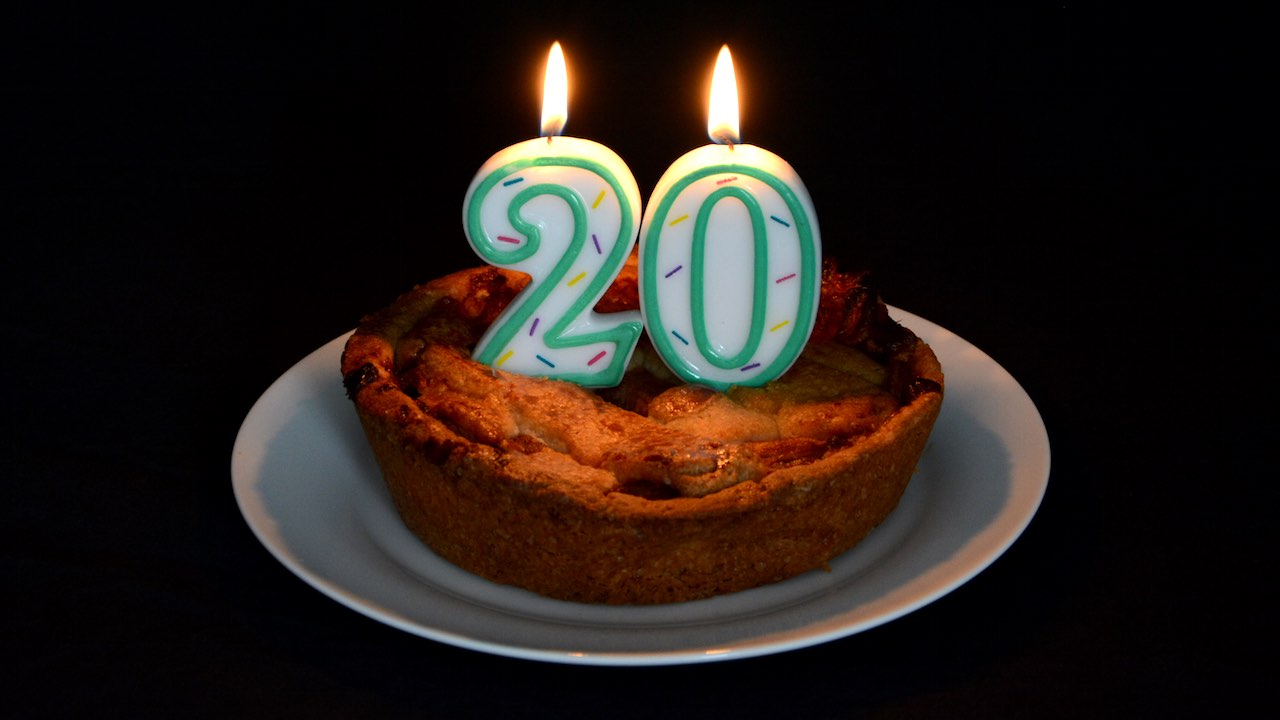 To quote Ferris Bueller: "Life moves pretty fast. If you don't stop and look around once in a while, you could miss it." So let's look back and see what has happened over those 20 years.
Full article / permalink
- posted 2015-08-15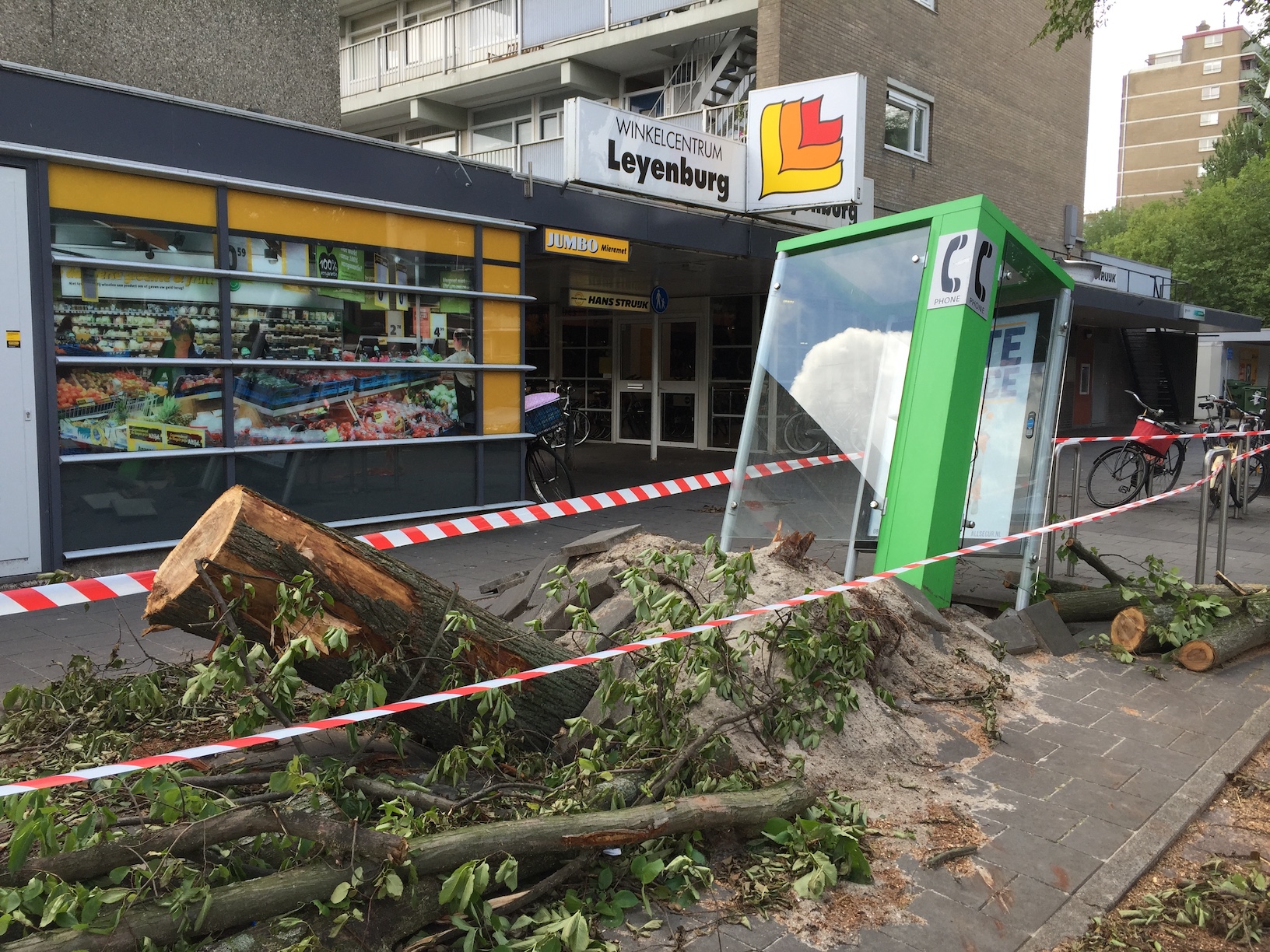 Pretty severe summer storm a few days ago!
Image link - posted 2015-07-29
Een jaar geleden heb ik inline skates gekocht, en sindsdien heb ik flink wat kilometers op acht wielen afgelegd, zowel op eigen houtje als in georganiseerde tochten. In een aantal steden wordt op vrijdagavond onder de titel Friday Night Skate gereden, en dan zijn er nog een paar plaatsen waar op andere avonden of overdag getoerd wordt. Hier een overzicht. (Dus sorry, de titel dekt de inhoud niet volledig!)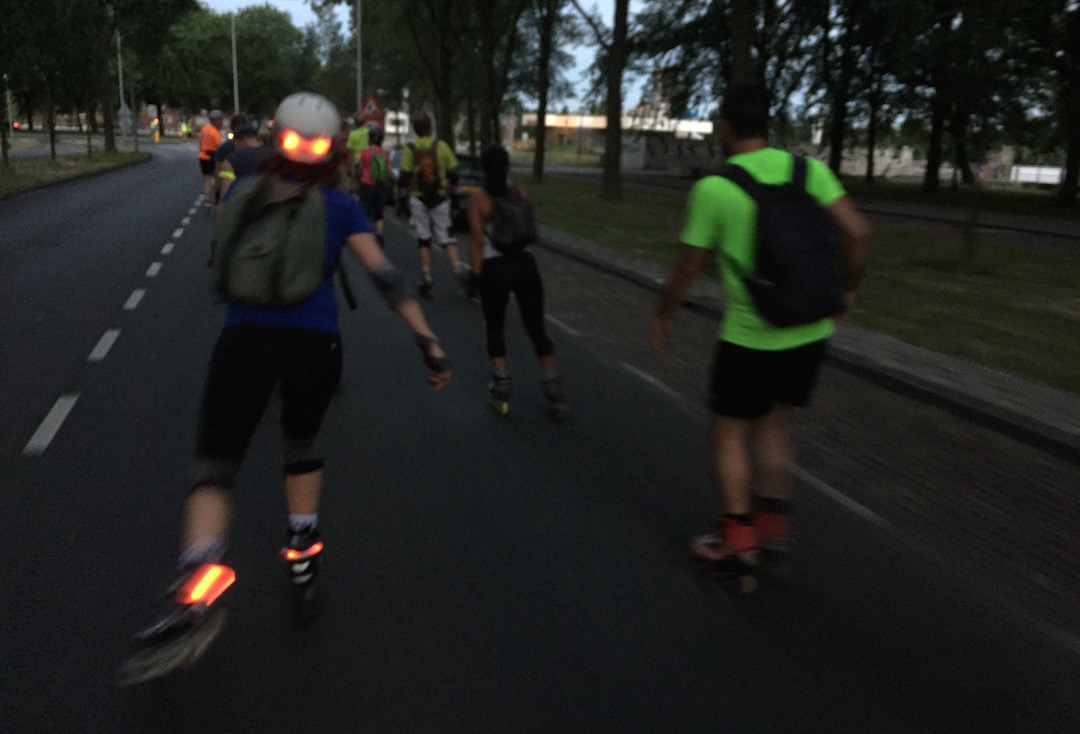 Lees het artikel - geplaatst 2015-07-25
De Utrecht Skate Parade ging deze vrijdag naar Kasteel De Haar buiten de stad. Goede reden om naar Utrecht te gaan en mee te rollen! De route was met ruim 27 kilometer iets langer dan normaal, en ik begrijp dat er 350 mensen meededen.
Deze keer durfde ik voor het eerst een camera mee te nemen, dus hier een aantal foto's.